Candy Mich
Welcome
Here you can check out the books that I have writen and get to know me the author a bit more. This site has links to all the book that I have published.
A bit about me
Candy Mich is the middle child of three. She grew up in Ontario. Currently she is not married and has no children of her own. But hopes to someday. She has found that writting helps her to get through hard situations and express herself. She writes poems when she is not feeling too good and when she is feeling on top of the world. Although she tends to write more when she is not doing to good. She is also a beginner hobby photographer. The photographs in this book are all taken by her. She takes pictures just for fun and some for her church.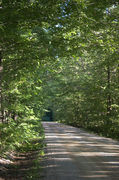 Photographs
The photographs on this page are taken my Candice with a nikon D40.
2012
Sorry for being away for so long. I am working on a new book. Taking more pictures and will be putting them together in a photo book.
New Book Coming!!!
My Latest book will be coming out soon.
Keep a look out for "Beginnings of Small Inspirations". This book is a collection of my poems and photographs. The first book in what I hope to be a series of inspirational poems and photo books.